Laszlo Kovacs, 1933-2007
By Steve Lee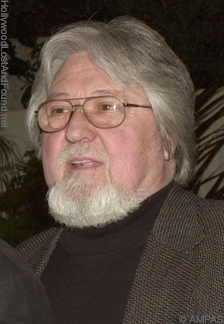 Laszlo Kovacs, one of Hollywood's greatest cinematographers, died Saturday night (7/21). He was 74.
His lengthy resume includes such films as "Easy Rider," "Five Easy Pieces," "Shampoo," "New York, New York," "Ghostbusters," "My Best Friend's Wedding" and "Miss Congeniality." But his early life was even more remarkable than his body of work.
The Hungary-born director of photography witnessed the beginnings of his country's revolution. He and friend Vilmos Zsigmond risked their own lives by secretly filming the revolt against the Communist regime that started on the city streets. They later smuggled the film to the United States, and became political refugees in 1957. Their historic footage was featured in a CBS documentary.
Kovacs and Zsigmond both went on to become two of Hollywood's most influential cinematographers. They are both subjects of a documentary currently in production -
"Laszlo & Vilmos: The Story of Two Refugees Who Changed the Look of American Cinema"
by James Chressanthis.
You can read Laszlo Kovacs' full obituary here.
Kovacs is survived by his wife, Audrey, and two daughters, Jullianna and Nadia. Our deepest sympathies go out to them.