Charles Lane, 1905-2007
By Steve Lee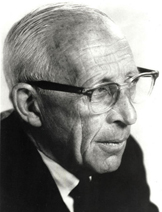 Most people wont remember the name Charles Lane. But if you've been watching television and films anytime in the last half-century, you'd probably remember him when you saw him.
Character actor Charles Lane, who died Monday (10 July) in Santa Monica, California, was in hundreds of movies and TV shows. First appearing on the screen in 1931 as a hotel desk clerk in "Smart Money" with James Cagney and Edward G. Robinson, he went on to roles in "It's a Wonderful Life," "Arsenic and Old Lace," "You Can't Take It With You," "Mr. Smith Goes to Washington," "The Music Man," and "It's a Mad, Mad, Mad, Mad World" - to name just a few. He appeared several times on the "I Love Lucy" show in various roles, including as the expectant father waiting with Ricky in the hospital when Lucy gave birth. Lane continued working until the end, performing narration for "The Night Before Christmas" (2006).
He was 102 years old. He is survived by two children and a granddaughter.
Visit his extraordinary resume on IMDB
here
.