Is a writer's strike coming?
By Steve Lee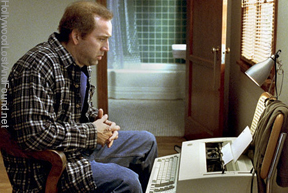 Contract talks have started between screenwriters and studio executives, and hopefully an agreement can be reached between the two groups in order to avoid another costly labor strike that would affect the entire Hollywood industry.
The writers hope to expand residual payments to cover when films and television shows are reused on the Internet, cell phones and iPods. Producers want to stop residuals until shows recover costs for development, production, distribution and marketing.
Although early indications show they're far apart after their first day of their discussions, I hope they come to terms soon.
Here's an article on Reuters about the negotiations
... we'll be keeping an eye on this story.