Hollywood stories for Monday, 12 November 2007
By Steve Lee
It's Monday again... so here are some stories from the Hollywood side of the internet...
The Writer's Strike begins its second week today.
Columnist Nikki Finke
has criticized the local media
for their horrible - or non-existent - reporting of the strike. For excellent continuing coverage, I recommend
Nikki's column
, and the strike blog on the
"Below the Line" website
.
By the way, what does it mean exactly, "below the line"? It means all the people who are NOT living a life of glamor, who are NOT making thousands of dollars every week - the ones who
really
make the magic happen, 'cause they're in this business because they love it. And a good percent of the people that could really benefit from this strike fall under this category.
READ THIS
.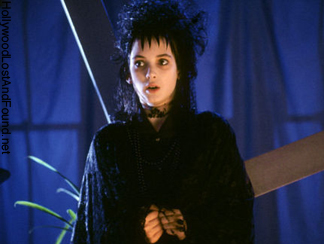 The new "Star Trek" film has had a bit of casting news this last week... the most interesting has been for the role of Spock's mom Amanda, who
will be played by the adorable Winona Ryder
.
(Variety's piece originally said she was a Vulcan. No Trekkies on the staff there, I guess - she's a human.)
Jennifer Connelly will star in the remake of the science fiction classic "The Day the Earth Stood Still."
Although I still think it's a mistake to remake a classic, I might actually go see it just for her...
Speaking of remaking a classic...
the rights to remake the Western "High Noon" have just been purchased
. I dunno... we'll see.
"Silent Movies: The Birth of Film and the Triumph of Movie Culture" by Peter Kobel is a great new book
- and its release coincides with
a film series going on NOW at the Library of Congress
.
Roman Polanski will direct "The Ghost"
- a political thriller by Robert Harris, who is adapting his own novel.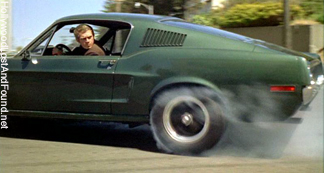 Ford is debuting the new special edition Mustang "Bullitt,"
commemorating the 1968 Steve McQueen movie that featured one of the greatest chases in film history.
Sony Classical has released
"The Music of Star Wars: 30th Anniversary Boxed Collector's Edition"
- a boxed CD set of the complete soundtracks from the first Star Wars trilogy, and many extras.
You've all probably seen Jerry Seinfeld all over the place promoting "Bee Movie."
HERE is the story of how it got made from co-director Steve Hickner
... and where they bought cupcakes.
The Academy of Motion Picture Arts and Sciences just announced that
the Frencharchitectural firm Atelier Christian de Portzamparc will design its new Hollywood Museum
.
Have a good week!