Hollywood stories for Monday, 29 October 2007
By Steve Lee
Happy Halloween, everyone! Here are some Hollywood stories from around the internet...
It's hard to find someone in California who hasn't been affected by the tragic wildfires here in some way -
least of which included Hollywood productions
.
Two historic films - "Battleship Potemkin" and "The Jazz Singer" -
have been remastered for DVD release
.
Many of Stanley Kubrick films, including "2001: A Space Odyssey," "A Clockwork Orange" and "The Shining" have been
released on DVD with new special features added
that have never been available before.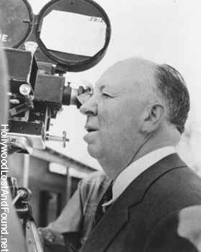 Anthony Hopkins
may play Alfred Hitchcock
.
The Academy of Motion Pictures Arts and Sciences has just
awarded $450,000 in grants
to 20 U.S. film festivals.
USA Today has
scooped the first picture of the Predalien
- a hybrid of the title creatures from "Alien" and "Predator" that will feature prominently in the new "Aliens vs. Predator" film.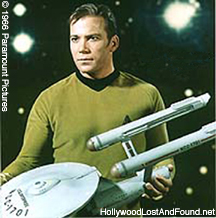 As of this moment,
William Shatner will not be in the new "Star Trek" movie
. But it's still early... we'll check back.
Here's a report on some upcoming Holiday films
, including "Bee Movie," "American Gangster," "The Mist," "Sweeney Todd" and others.
There's less than a week to go before there could be a Writer's Strike... and
negotiations are still in progress
. And now
the federal government has stepped in to mediate negotiations
. The studios are preparing for the worst, however -
the "The Da Vinci Code" sequel is being rushed forward
, and producers of
the new "Wolverine" movie are finishing their script
before the deadline.
Have a good week - and be safe while you're out Trick-or-Treating!