Deborah Kerr, Joey Bishop
By Steve Lee
Two sad stories to report today...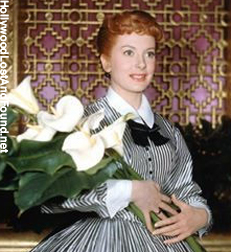 Actress Deborah Kerr died Tuesday (10/16) of Parkinson's disease. She was 86.
Born on September 30th, 1921, in Helensburgh, Scotland, Kerr made her first film appearance in "Major Barbara" (1941) in British cinema before moving to the US.
She will probably be best remembered for sharing one of the most famous kisses in movie history with Burt Lancaster in "From Here to Eternity" (1953), and for her role in the film version of "The King and I" (1956) with Yul Brynner - she was honored with an Academy Award nomination for both roles.
Nominated four more times - for "Edward, My Son" (1949), "Heaven Knows, Mr. Allison" (1957), "Separate Tables" (1958), and "The Sundowners" (1960) - she never won an Oscar. She was given an Honorary Academy Award in 1994.
She is survived by her husband Peter Viertel, two children from a previous marriage, and three grandchildren.
You can read her obituary
here on Reuters
, and her credit list
here on IMDB
.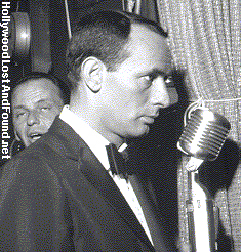 Comedian Joey Bishop, the last surviving member of Frank Sinatra's legendary "Rat Pack," died Wednesday (10/17) at his home in Newport Beach. He was 89.
Appearing at the Sands Hotel in Las Vegas in the early 1960s in a musical-comedy review, The Rat Pack - consisting of Bishop, Frank Sinatra, Dean Martin, Peter Lawford and Sammy Davis Jr. - became a show business sensation. Together they also starred in films "Ocean's Eleven" (1960) and "Sergeants 3" (1962).
Bishop was also featured in "The Naked and the Dead" (1958), "Onion-head" (1958), "Johnny Cool" (1963), "Texas Across the River" (1966), "Valley of the Dolls" (1967) and "The Delta Force" (1986).
He starred in two TV series - both called "The Joey Bishop Show" - before appearing as a guest or fill-in host in a variety of other programs. He stood in for Johnny Carson 205 times.
He is survived by son Larry Bishop; grandchildren Scott and Kirk Bishop; and his companion Nora Garabotti.
Read his obituary
here on Reuters
, and her credit list
here on IMDB
.