Hollywood stories for Monday, 1 October 2007
By Steve Lee
Hi, everyone - Happy Monday, and Happy October... Sorry, we've been away for awhile - I've been a little preoccupied with that thing called "real life." But we're back, and here are some Hollywood stories from around the internet...
Martin Scorsese
has signed to direct a film
about the life of George Harrison.
Everyone can relax -
a release date has been reserved
for "Transformers 2."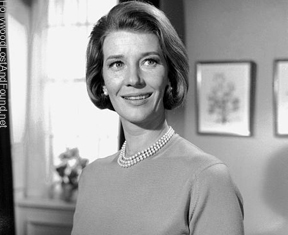 Lois Maxwell, who played Miss Moneypenny in 14 James Bond films,
has died.
"Carrie" will be screening in New York
on October 15th, with director Brian De Palma in attendance.
Bonnie Hunt - whom I personally have a huge crush on -
will host a new talk show next year
.
Francis Ford Coppola's laptop
has been stolen
.
...And
someone has paid $47,100 to charity
for a role in Will Ferrell's new movie.
Have a great week!