Happy Holidays!
By Steve Lee
Hope you're all enjoying your holidays.
Besides the usual stand-by holiday movie classics that most families dust off this time of year, such as "It's a Wonderful Life," "A Christmas Carol," "The Bishop's Wife," or "Santa Claus Conquers the Martians," I wanted to recommend a few ever-so-slightly twisted choices that you may not have thought of...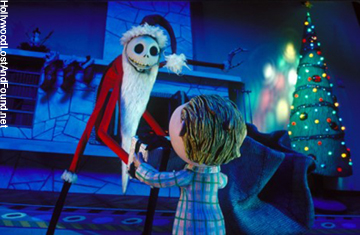 "The Nightmare Before Christmas" (1993)
Of course I recommended it for Halloween already. I say just leave the DVD out until December's over.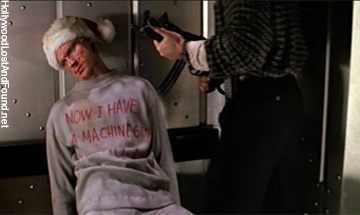 "Die Hard" (1988)
"Now I have a machine gun. Ho ho ho." But I'll bet what he really wanted was a Red Rider BB Gun.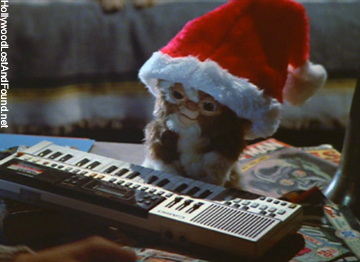 "Gremlins" (1984)
Gizmo, the cute fuzzball that spawned the film's nasty title creatures, was Billy's Christmas present. Let that be a lesson to all of us while we're shopping.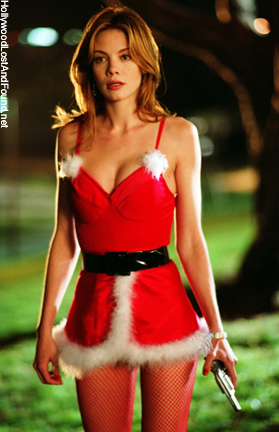 "Kiss Kiss Bang Bang" (2005)
has very little to do with Christmas, aside from a Christmas party with a Gothic tone that was filmed at writer/director Shane Black's house in Hancock Park. But it's a fun, stylish film. And I wanted an excuse to post this picture of Michelle Monaghan.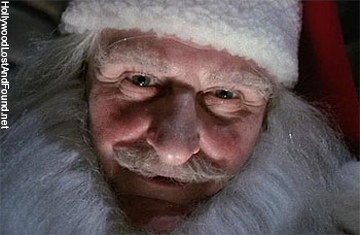 "Brazil" (1985)
Probably one of the most brilliant and depressing movies ever... and one of my favorite Christmas movies.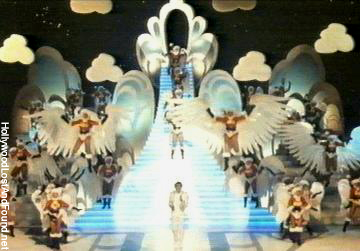 "Monty Python's The Meaning of Life" (1983)
"It's Christmas in Heaven, there's great films on TV... 'The Sound of Music' twice an hour, and 'Jaws' One, Two, and Three!"
Happy Holidays to all.