"Buckaroo Banzai"
By Steve Lee
On this day in 1984, a movie opened that had a pretty big influence on my career. "The Adventures of Buckaroo Banzai" is a quirky science-fiction adventure comedy that almost defies description. It follows the exploits of a rock star - brain surgeon - jet car driving - crime fighter, and his team, the Hong Kong Cavaliers. While testing a device for travelling through solid matter, Buckaroo unwittingly discovers an invasion of alien creatures from the eighth dimension.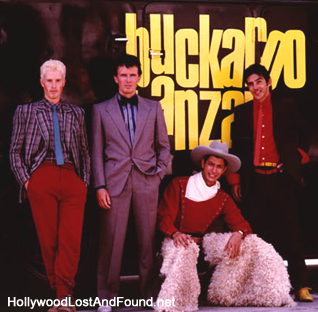 The film debuted to lukewarm audiences and reviews - but eventually developed a large cult following. Fan letters poured into the publicity offices at 20th Century Fox... one of them was mine.
The Buckaroo Banzai mail was being answered at the Fox offices by several other fans of the film, including Dianne Wickes and Denise Tathwell. With the studio's permission, they had taken it upon themselves to form a real "Banzai Institute" - an informal fan club with its own newsletter. They promoted the film by sending out left over press kits, stills, Banzai headbands, and lots of other cool stuff.
After a while, there was so much mail arriving that they began coming in to the studio a few weekends every month to catch up responding to it all. I was invited to join them, which began an internship for me to work in the office and help run the film's fan club. At that time, I wasn't a total newcomer to working in Hollywood - but the opportunity to be at a studio on a regular basis was great. I learned a great deal, and made many industry contacts that have helped me in my career. It was also a great deal of fun, just hanging out on a studio lot and working with other movie fans. We had a blast.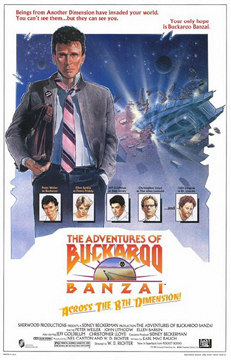 So every year on August 10th, I always take a moment to remember "Buckaroo Banzai." I'm forever thankful and grateful for the opportunity I was given at the Banzai Institute and will always have very fond memories of those days at Fox.